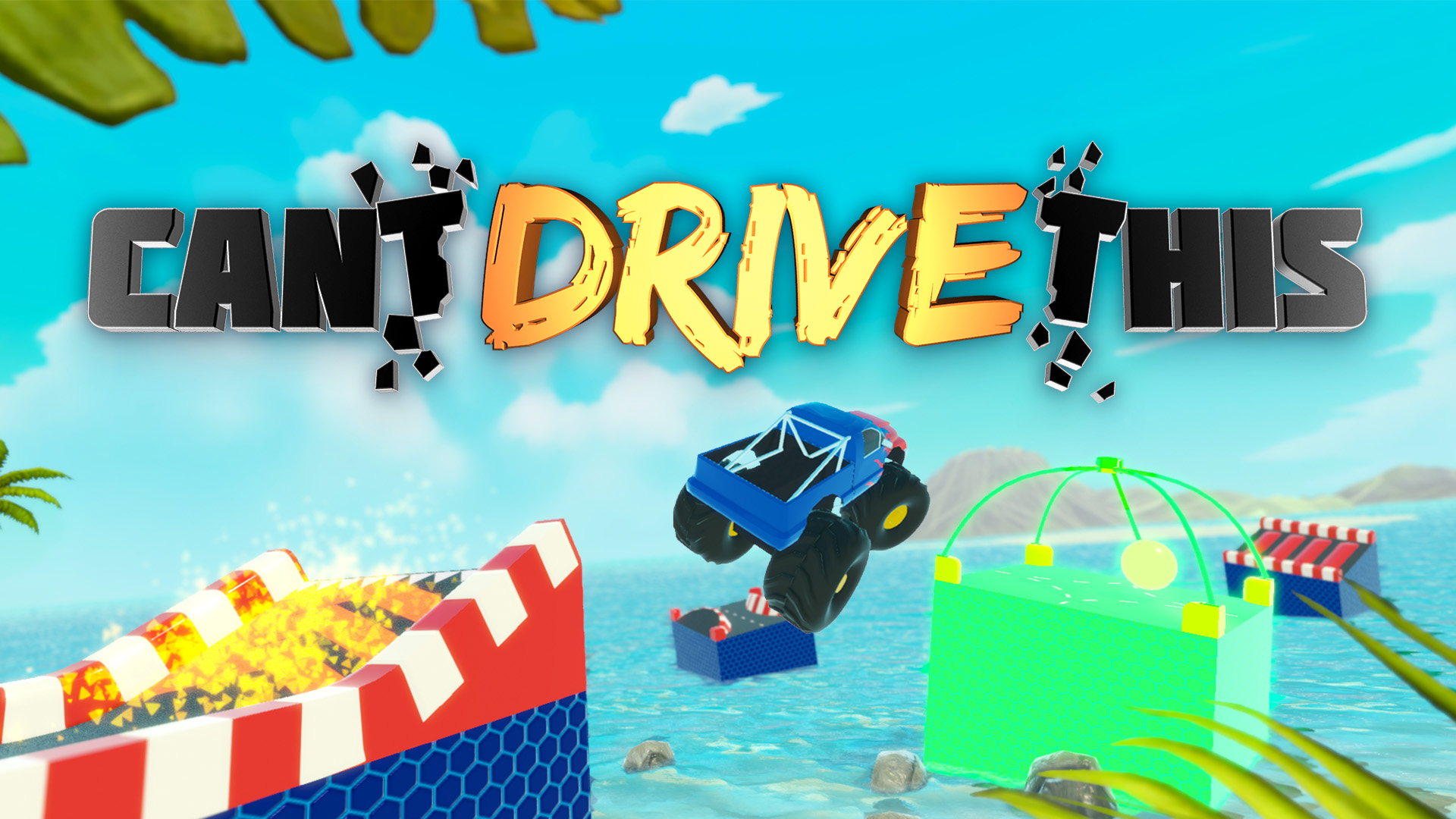 Can't Drive This
A downloadable game (CantDriveThis)
Available on Steam

http://store.steampowered.com/app/466980/
About This Game
Drive your car WHILE your friend builds the road in front of you! Oh, and don't go below 20mph OR YOU'LL EXPLODE! Like in that Sandra Bullock movie, in which she kinda does the same thing, but on a bus. Also, she doesn't explode (Spoiler alert). Also, Keanu Reeves was in the movie.
Co-Op Multiplayer Goodness
Play local face-to-face couch co-op, with your best frenemy! Don't have two controllers? No worries, one keyboard and one mouse serves two players! Don't have keyboard and mouse? Well, that's weird. (Warning: Can't Drive This may cause you to erratically scream at your friend.)
Or, if you don't have actual real-life friends, find some random internet-person to play! That's right, we've got cross-platform online multiplayer! Experience the joy of playing Can't Drive This without that annoying smelly friend next to you. You know who I'm talking about.
Customization!
Where's the fun in online multiplayer if there's no customization, you ask? You're very correct, which is why Can't Drive This features a gazillion* unlockable parts and a vehicle editor so you can show off your awesomeness to everybody on the interweb! But as we all know, only one player gets to drive a car at a time. The other player builds the track. That's why we also included a track editor! Create your custom track and have your friends race on a gold-plated yellow brick road, if you so wish!
Feature List
Racing Game (What the game is)
Level-Editor (The game is this, too!)
Customizable Vehicles
Customizable Race Tracks
Cross-Platform Online Multiplayer
Local Multiplayer

*Not actually a gazillion parts. Not actually sure if gazillion is even a real number.